For those of you who'd like to share reviews of stuff you think is very dude but don't want to make a complex case about it, we invite you to submit reviews in article form to this new section, "Fabulous Stuff, Man." In this inaugural article, Rev. Eirah Lewis suggests some movies and some music for dude all to enjoy. Please send submissions to center@dudeism.com. Movies, music, products, places, what-have-you. As long as it's keeping with the spirit of Dudeism, we'd be happy to be made privy to the new (or old) shit.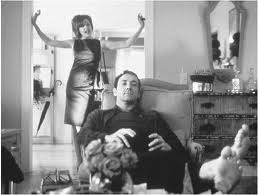 REVIEWED:
Films: American Beauty & Rango
Album: "El Rojo" by The Bakerton Group
By Rev. Eirah Lewis
As many of you Dudes will undoubtedly know, doing as little as possible and sitting on a couch relaxing in the ancient way known as 'chillin' often presents a number of choice of ways to relax.  What better way to pass the time than with either some choice music, a good book, maybe a video game or even a movie.
This raises a rather interesting conundrum of what to enjoy, what to listen to, read, play or even watch.  Well worry not fellow Dudes, for I have some rather fine suggestions that will not only keep you chilled out but be in keeping with the Dudeist ways.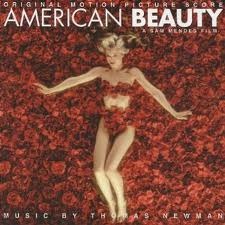 The first recommendation I would like to make is for a movie called American Beauty.
This movie is a look into the life of a typical American family who find themselves afflicted by the everyday challenges life has to offer and how ultimately the choices they make have unforeseen consequences.
The movie centers on the life of Lester Burnhan, played by Kevin Spacey.  Lester is a less fortunate man who is in a job he hates, his wife is distant and his daughter is almost a complete stranger to him.  Facing a mid life crisis Lester adopts the rather well known mantra of the Dudes "Fuck it".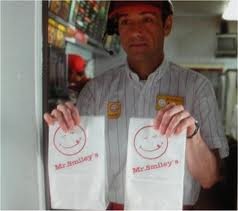 This new found mantra leads Lester to have a rather interesting and compelling journey, he quits his job in what can only be described as one of the most inspirational ways possible and begins a personal quest of how best to chill and find happiness.
Lester's adventures lead him to decide to smoke the favorite herb of the Dude and tempt him to find love with one of his daughters friends.  His obsessive lust for the beautiful Angela, played by Mena Suvari, provides ample reason for some of the most interesting and awe inspiring scenes of the movie.  The mellow music and blend of visual spectacle provides a rather interesting treat for the senses.
Not that the movie is all about the cinematography and eye candy, the cleverly written story will have you engaged throughout and you will find yourself compelled to follow in the adventures of Lester and his family.  The movie is a heart warming and yet simultaneously tragic experience that mirrors life's comedy wonderfully.  Its not an action-packed or deeply cerebral experience but a rather mellow thought provoker.  If anything its a gentle reminder that your life is in your hands and anything is possible so long as you say "fuck it" once in a while.
Its certainly a fun film well worthy of the 5 Oscars it won in the year 2000.
So kick back, relax and enjoy.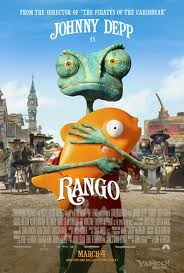 Maybe you have already seen American Beauty and you are wondering what you should go see with your special lady at the cinema.  Well one of the latest offerings from Hollywood is CGI extraordinaire Rango.
Being a reptile enthusiast I was drawn to the movie and knowing that this was to be vehicle for Johnny Depp's talents I figured it would be hard to be disappointed.
The first thing that will strike you about the movie is how incredible the images look.  Industrial Light and Magic have done such an amazing job on the detail that at times you could loose yourself and swear you really are in the Mojave Desert.  The scenery looks incredibly realistic and the characters look like they would be found happily going about the business if you were to go looking for them in the wilderness.
Equally breathtakingly impressive is the cinematography.  With a veritable cornucopia of iconic imagery and wonderfully shot sequences you will find your eyes glued to the screen wondering what they will behold next.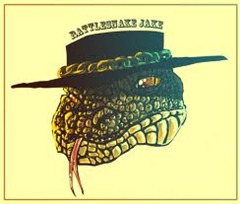 The story is essentially a classic western tale, Rango (Johnny Depp) finds himself lost in the desert and comes across the small town of dirt.  They are in desperate need of a new sheriff and the wandering stranger Rango soon finds himself being appointed the towns protector.
Rango is so much more than just a traditional western, there is a lot of Zen philosophy thought the film.  Rango's character itself has deep routed Dudeist principles.  He doesn't think, he just is.  If  Rango had a beard and a dressing gown you would almost swear you were watching "Donny I shrunk the Dude!".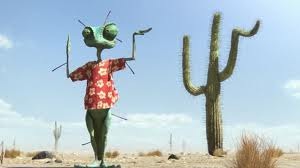 Johnny Depp plays the character well, but in a manor that will seem familiar to those of us old enough to have seen Fear and Loathing in Las Vegas.  I found Rango to be at times very similar to Depp's portrayal of Hunter S. Thompson, if a little less chaotic.  Worthy of mention too is Isla Fishers performance.  Her portrayal of the wonderfully odd Beans is fun to watch and will have you laughing out loud.  She manages to be an eccentric and lovable character at the same time.
Its safe to say that Rango is a fun movie, extremely gorgeous and a worth while watch.  Much of the humor will be lost on the younger audience and due to the pacing I would say that this is not really a movie for the kids but definitely a worthy trip to the cinema.
So movies aren't your thing, that's cool I can dig it.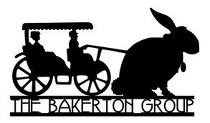 You just want to chill out to some of the finer music out there, but today your spoiled for choice. What genre do you want to hear? Gone are the days of cool Prog Rock. No more Pink Floyd and you've heard all the sage like offerings of Credence and you wonder what else there possibly could be to chill to.
Well worry no more fellow Dudes, there is a new band on the horizon poised to take back the Prog Rock genre and add in a hint of Funk and a light whiff of the Blues at the same time. Stoner Rock outfit "Clutch" have started a new side project called "The Bakerton Group". The band that are pretty much responsible for inventing Beard Rock have decided to take back Prog Rock because they feel the groove. Under release of the bands own record label Weathermaker Music they are free to explore their music making talent in whatever direction they feel compelled to travel in. This creates an easy going sound that comes free from any negative vibes.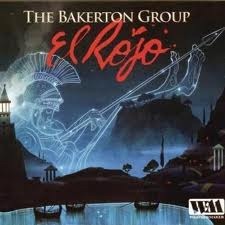 The latest offering from The Bakerton Group is an album called "El Rojo". It is a wonderfully groovy album that manages to be far out, mellow and uplifting at the same time. If you sit back and relax to the music you can feel yourself floating away on a journey round the cosmos from the comfort of your own stereo. Maybe that's just the odd acid flashback, but you can't deny how refreshing it is to hear some music that feels like a few friends having a jam for the fun of it.
The album is an entirely instrumental experience that manages to create its unique sounding music without trying too hard. There isn't a use of overly complicated music theory,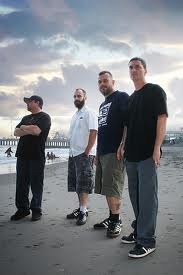 the musicians aren't battling with each other to show off how well they can play their instruments.  Instead they all focus on the audio landscapes they can create when they come together, this gives an overall great sound. When you just want to take it easy you don't want to be blown away by incredible technical skills, you want some music that you can say "Right on" to, this album is certainly one such work of genius.
El Rojo is out now in all good record stores, if you want to check out some of the songs before committing to a purchase why not stop by their website, its free: