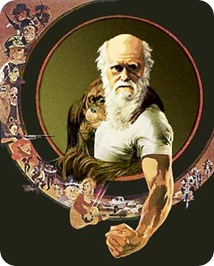 by Rev. Crash Winfield
What makes a dude?
Is it remaining true to yourself when phony people demand you be true to them instead?
Is it hitching your wagons westward to become privy to the new shit, rather than living in the past?
Is it engaging in an enterprise just because it's natural and zesty, rather than for some potential finder's fee, handoff, or handout?
Is that what makes a dude?
Well, then, if Charles Darwin wasn't a dude, I'll be a monkey's uncle.
In honor of his 200th birthday this Thursday, February 12, let us "naturally select" Charles Darwin as a great dude in history. The more we know about his life, the more we can consider it proof of the Theory of Dudevolution.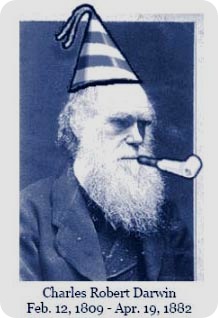 What's a Hee-ro?
There's a tendency for human societies to cast great visionaries in a heroic light — purporting that if it hadn't been for them, for instance, we'd all be sitting on rock sofas watching sitcoms on a wooden TV with sock puppets inside it. That is: through hard work and determination, folks like Thomas Edison, Jesus and the guy who invented American cheese changed our lives for the better.
Truth is, most of them just happened to be in the right place at the right time. The myth of the "heroic theory of invention" has been hotly contested for a while now. In fact, Edison stole his biggest ideas from his contemporaries, Jesus borrowed philosophy from the Buddhists (maybe) and others, and American cheese was actually invented in Switzerland.
Charles Darwin himself just narrowly beat Alfred Wallace to the punch in crafting his theory of natural selection. What we call Darwinism could very well have been called Wallaceism. And for that at least, we should be grateful that Darwin got his ism in there first. It just sounds better.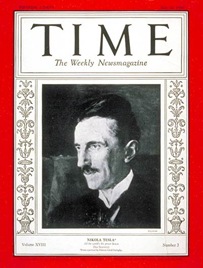 All this points to the fact that "the man for his time and place," in the parlance of our religion, is a phrase which might warn us against taking "heroism" too seriously. When in the beginning of The Big Lebowski the Stranger says "What's a hee-ro?" he means that perhaps we shouldn't look at the products of a man's life, but at the quality of his attitude. This in mind, though Thomas Edison may have gotten all the glory, it was the guy he stole many of his ideas from (Nikola Tesla, a far cooler fella) whom we might choose to honor instead.
Fortunately for fans of Darwinism, Chuck D. was a dude of the highest degree. In fact, out of the most celebrated visionaries of modern times (Freud, Marx, Nietzsche, Saussure, Michael Jackson), Darwin was by far one of the dudeliest. High in the running. Up there with Einstein. Not exactly a lightweight.
The Descent of the Dude
As Rev. Dennis Gillman noted in his excellent article "Dude School," one's dudeist nature tends to emerge in opposition to one's schooling, rather than as a result of it. It should come as no surprise, then, that Darwin was at first a pretty horrible student, failing first in medical studies, then in religious studies. It was only upon developing an incidental fondness for collecting beetles that his genius began to show itself — hardly the field his status-lovin' parents had in mind for him.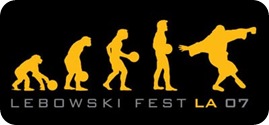 As a result of his budding interest and subsequent talent in the natural sciences, Darwin was selected by a professor to join a two year voyage around the world aboard the HMS Beagle, yet in the capacity of a tag-a-long intern rather than an official scientist. Against his father's reactionary objections he jumped at the chance. Then the two year trip stretched into five. This marathon cruise afforded Darwin the greatest luxury a bright young dude could ever wish for: immense freedom to think and observe and reflect.
What he reflected shined so brightly that the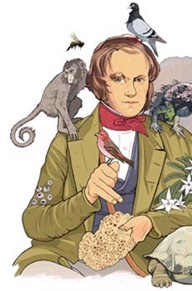 world is still on fire as a result.
Did Darwin set out to become a hee-ro? Of course not. He merely traveled with an open mind and let the world offer itself unmasked. Instead of working towards a goal and letting it make his thinking about the case get uptight, he "listened" so that he might learn something. In doing so, he figured out the biggest mystery of all time: How we all got here. There never was any creation. Life created itself, man.
Yet as Darwin's fame grew, so did the pressures upon him, and the poor dude became badly overworked. For the rest of his life he would be plagued by illness as a result of the burden of developing and defending his theories. Though loved ones tried to get him to take er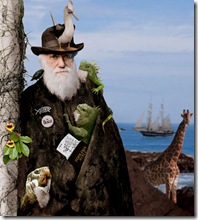 easy, there were too many strands in old Dudewin's head. We're sympathizing here.
Let this be a warning to dudeist visionaries everywhere — don't work so hard. Wallace would have picked up the slack anyway. Darwin himself was non-competitive with Wallace, encouraging him, collaborating with him, and even helping him financially. They could have made a good team, even made it to the finals together. "Fuck it, Darwin," Wallace might have said, "Let's go boating."
The Theory of Dudevolution
Too often people learn a bit about Darwinism and they think it's not a very nice theory. They associate it with Social Darwinism — a theory Darwin had nothing to do with, which posited that some people were scientifically "better" than others. (The Nazis had a field day with that idea.) Today Social Darwinism is invoked to justify competitive behavior and an "every man for himself"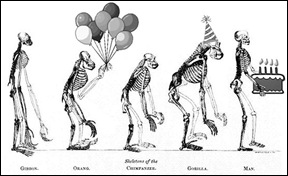 outlook. But this is a bad misreading of Darwin's works. His theory of natural selection applied only to the realm of biology, not of psychology and sociology. Darwin saw the danger in such a confusion of categories and warned against it, condemming racism, slavery and social engineering.
However, if we must extrapolate Darwinism into the psychological realm (for poetic purposes), we might look back at the man's own formative years: Charles was ill-adapted to his school environment, but put in the right environment, his mind and attitudes were able to evolve rapidly. Sadly, his success thrust into the limelight — an environment that was unfit for a man of his fragile constitution.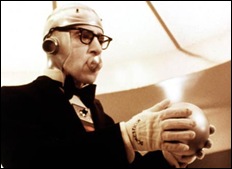 Nevertheless, he lived a lengthy (if unwell) life, and left behind a great legacy, one which sprang not from a desire to be famous, rich, or heroic, but from a wish merely to get to the bottom of a compelling mystery.
It's a good thing a dude like Darwin was the one to figure it out. If some Edisonofabitch had done it, evolution would have gotten trademarked and we'd all end up reproducing and evolving by machine. 100% electronic. Wave of the future, dude.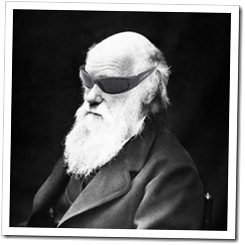 And so, in a nutshell, here is the Theory of Dudevolution: while the human paraquat might get all the attention and the money and the glory, it's great dudes who actually figure everything out and help make the world a better place to live in, though they often get a bit dinged up for their trouble. Indeed, poor Charles is still being kicked around today, more than a century after his death by people who don't actually understand his ideas.
So on the anniversary of his birth, 200 years ago, let us honor him as one of us. Down through the ages, from great apes to great dudes — that's how the whole evolutionary comedy keeps perpetuatin' itself. Across the genetic strands of time.