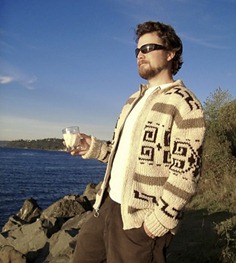 As anyone who regularly trolls for Lebowski gear on ebay knows, the Dude's Pendleton Cowichan sweater is a hot item. Forget about investing in gold, these babies are now going for upwards of 200-400 US dollars a pop.
If you don't have that kind of cash laying around and you are a fan of knitting (or know someone who is), you can follow the lead of an earnest achiever from Seattle and make your own!
Andrea Rangel (who looks like she could be related to Julianne Moore, a high Dudeist compliment) spent months designing and knitting her own version of the Dude's famous sweater for the lucky beneficiary, her brother in law. It looks fucking far out, if we dude say so ourselves.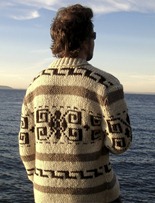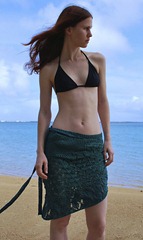 If you dig her style, consider donating to this worthy testament to undying Dudeness, via the donate link on her site. And best of luck finding the time (or the knitter) to tie all the strands together. You can see more on her Ravelry.com page (you'll need to sign up though).
By the way, here's an innarestin' article about the actual historical Cowichan sweater. Apparently the Pendleton version isn't really that authentic. But who are we to split hairs?