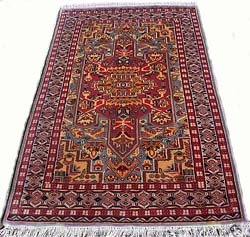 No Frame of Reference:
Musings from the Arch Dudeship

By Rev. Dwayne Eutsey
Greetings, sisters and brothers in Takin' Er Easy.
Got some Creedence on the tape deck, a half-empty bottle of oat soda beside the keyboard, and a rug beneath my feet that really ties the room together.
Fuckin' A, man. Fuckin' A.
Well, if you're new to the Church of the Latter-Day Dude, I guess I should explain that I'm your Arch Dudeship (or "Arch Duderino," if you're not into the whole brevity thing). When I'm not out driving around, I reside here in my bungalow at St. Da Fino's Virtual Shrine of Our Special Lady, the Dudeist monastery where we contemplate our inner Dude amid life's strikes and gutters and the occasional acid flashback.
As Arch Dudeship, it's my modest task to innerduce Dudeism to the un-Dude, to defend our ethos against nihilists and reactionaries, and, uh, to find a cash machine whenever the opportunity arises.
I also help Dudes like you — and even Dudes not like you — to abide more abundantly. And that's cool; it's just not a very easy thing to do in these un-Dude times.
As a wiser website than myself notes, way too many of us are overworked, over-scheduled, and just plain stressed out these days. With all this running around, meeting challenges, besting competitors, and treating objects like women, our thinking about life has become too uptight.
It's a bummer, man.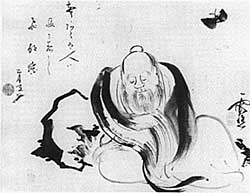 But take heart, Dudes. Nothing is fucked here. Our revolution is far from over. In fact, it's just beginning. As Chuang-Tzu, a Chinaman and Dudeist compeer, once blathered:
There is a beginning. There is not yet beginning to be a beginning. There is not beginning to be a not yet beginning to be a beginning.
Is that some kind of Eastern thing? Far from it, Dudes. It's what this here mythos we're unfolding is all about. As Dudeists, we're at the beginning of a not yet beginning to be a beginning that has been going on for a very long time.
I take comfort in that. And in this column or blog or whatever you call it, my point will be to extend that comfort to you.
So if you have any questions about Dudeism, life, death, love, bowling, or what-have-you, send them to the Arch Duderino at dwayne@dudeism.com. I'll try to tie it all together for you from a Dudeist perspective — if it's not too exhausting.
I'd also be much obliged if you could send me any new shit that comes to light related to the Dudeist ethos (news items, info on movies, books, whatnot). I'll share what you send to me here in this forum — parts, anyway.
Well, as I finish off the last of my oat soda and read this column over, I see I'm rambling again. Reminds me of something else Chuang Tzu wrote:
I don't know whether what I have said has really said something or whether it hasn't said something.
I guess that's the way the whole durned human comedy keeps perpetuatin' itself. That and a pair of testicles.
Abidingly,
The A-D