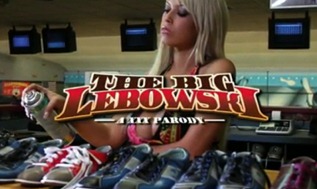 By Rev. Crash Winfield
What's the difference between pornography and art? It's an enduring and valid question, one that The Big Lebowski addresses, though somewhat offhandedly.
Yet perhaps art and porn and their distinction means more to the movie that the first screening might suggest. Or even the fiftieth. I've seen it over twenty times and it wasn't until I watched Lee Roy Myers' new XXX parody version of The Big Lebowski that I realized my thinking about the subjects – and maybe even The Big Lebowski – had become very uptight.
In his novel God Bless You Mr. Rosewater, Kurt Vonnegut had one of his characters proclaim that the difference between porn and art was only the presence or absence of "bodily hair." But anyone who's watched porn lately knows that's no longer the case –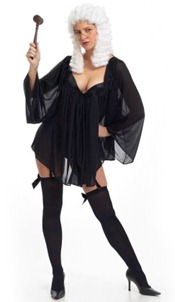 everyone shaves their bush and Ron Jeremy's gone into retirement. Of course, this only helps underscore what a moving target the idea of "porn" actually is.
Obscenity laws enacted in the mid-20th century claimed that pornography was whatever appealed to the "prurient interest", and then neglected to define what that was—thus dooming censorship to perpetually shoot itself in the foot (one is tempted to use a different metaphor here). Thus, stricken of any legal power, the establishment could ultimately only draw that line in the sand with the collusion of the movie industry, broadcasting corporations and retail management—via a voluntary rating system.
Today, because of the easy availability of images and video clips via the Internet, the importance of answering the question of porn and art has all but disappeared. Porn—however it may be defined—has proved so impossible to censor that no one ever addresses the issue anymore. Nevertheless, I submit that it remains an important question from a humanistic perspective; one for which I believe The Big Lebowski provides a purty good answer.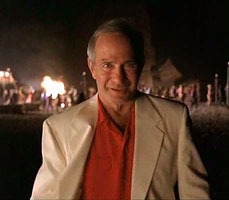 Known Pornographers
There's so much going on in The Big Lebowski that it's easy to overlook just how much of a part pornography plays in the plot. If nothing else, that's further proof of what a great film it is. Porn is powerless before it.
The movie, of course, is set in motion when thugs in the employ of Jackie Treehorn (an established porn producer) come looking for a young female star who owes him money and mistake the Dude for her husband. From then on, a fair deal of the film that follows features aspects of this "other" film industry based in Los Angeles—from clips of a Treehorn's film ("Logjammin"), to a lavish dream sequence in which the Dude sees himself acting zany but zipped in an imagined Treehorn movie ("Gutterballs"), to an actual pow-wow with Treehorn in which he and the Dude discuss the current state of porn and express their mutual discontent. Porn is pretty much peppered throughout. Given that The Big Lebowski is essentially a mash up of almost every genre of film ever made (Western, War, Musical, Comedy, Romance, Mystery, Sporting Adventure, Buddy Picture, Post-Modern Pastiche), perhaps it's only appropriate that the youngest of them all, "adult film", plays the lurid cherry on top.
One of the funniest lines in the film—a piece of dialogue so silly that I overlooked its value the first twenty-four or so times I saw it—is the one where Treehorn complains to the Dude about the damage videotape has done to the porn industry. He claims that ever since those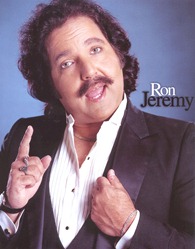 "amateurs" came onto the scene, he hasn't been able to invest "that little extra" in his films: "story, production value, feeling."
To paraphrase Walter Sobchak—as if we would ever dream of taking interest in your bullshit story! Even in the early days of porn, viewers cared less about story, production value or feelings. They just wanted to see if it was possible for Linda Lovelace to perform a common circus trick with a phallus. Or for a nun to perform cunnilingus on an Ivory Snow spokesmodel. Or for Ron Jeremy, a guy who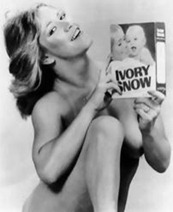 looked like Costello met the Wolfman to get happily ganged up on by a roomful of sirens. Directors and producers made feeble attempts at story just because they were still trying to be considered makers of "art" and so deserving of some protection against the ill-defined laws of the state. Recall that when Deep Throat came out in 1972 its producers and actors were convicted on obscenity charges. Then, when video came about in the 1980s, one of the principal benefits wasn't just that it was much cheaper, but that production could be done so much easier and faster that it was less likely that the cops would come barging in and cart everyone off to jail. It wasn't until the 90s that producers like Jackie Treehorn could breathe a sigh of relief and openly engage in the business of getting down to business and putting it all on tape.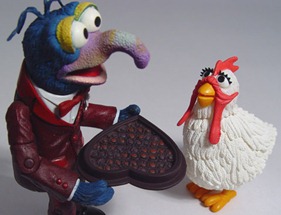 Our basic freedoms, Dude. Freed in the last two decades from the remotest flirtations with story, production value or feelings the porn industry has experienced a level of freedom heretofore unimaginable. So called "gonzo porn" – small clips easily and cheaply produced and downloaded from the Internet, featuring outlandish sexual acts unheard of in the time of Treehorn – have fairly pissed on the rugs of the more mainstream establishments. One imagines a whole new crop of mad moguls sitting in unspoiled pads, bemoaning those fucking amateurs in East Germany and Romania who have forced them to abandon "little extras" like makeup artists, health screenings, and even basic human dignity.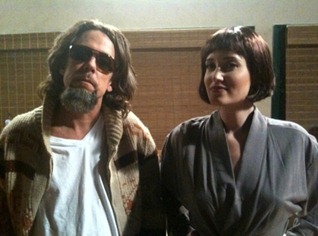 The Story's Ludicrous
Perhaps all this helps explain why watching The Big Lebowski, a XXX Parody turned out to be one of the most surreal cinematic experiences of my life. Talk about kinky: I have never seen a porn movie which has tried so relentlessly to invest "story, production value and feelings" into a vehicle whose principal objective is to enhance and facilitate the act of male masturbation. Is this the next great frontier of porn?
Probably not. The problem, in a nutshell, is this: Story, production value and feelings appeal to a part of the brain which has very little to do with the part of the brain that administers ejaculation. Despite Jackie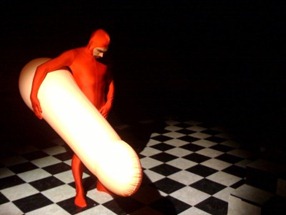 Treehorn's contention that "the brain is the biggest erogenous zone", the part of the brain he was speaking of happens to be unconcerned with character development, plot, and clever dialogue. Appealing to both at the same time is oddly jarring – especially if you have a deep sentimental to the original material. Following the alternate-universe Dude and Walter as they blithely lampoon elements of The Big Lebowski, then switching to typical by-the-numbers hardcore porn reminds me of that kind of torture where they knock you out and then splash water on you so they can knock you out again.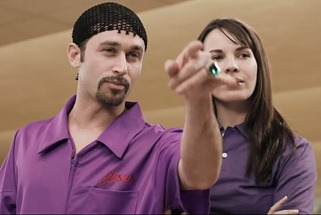 I'm being terribly unfair here, of course. Perhaps it's just that a mash-up of porn with actual comedy and plot is such a new concept that my lazy and unevolved brain hasn't yet had time to form the correct neural synapses. The folks at the aptly-named New Sensations are indeed trying to attempt a road less travelled, and we should congratulate them on what is actually a surprisingly adept and successful attempt to honor The Big Lebowski with both porn and parody. Despite any misgivings, I venture to say that it is the closest I've ever seen hardcore porn come to being an actual piece of art. After all, what is art but the expression of something new and not-yet-considered? If one accepts the definition, then this is why standard porn can never be art—because screwing is the oldest thing in the world. On the other hand, hardcore humping as a natural extension of story? Now that's fucking interesting, man. Lotta ins, lotta outs, lotta what-have-yous. It might not just be a…you know?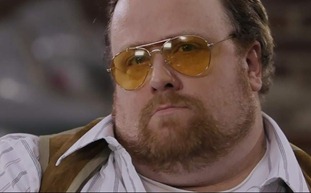 First of all, let me just say that whatever the film's flaws might be—the worst offenders being a few ill-conceived jokes—the cinematography and set design is nothing short of amazing. One feels at times as if in the original movie – so much so that when something is even slightly off, the Dude's tennis shoes for instance (the original Dude wore tai chi shoes), it stands out in stark contrast with the lovingly-detailed tiki bar and mauve toilet fixtures. Often aspects from the original are changed, but for hilariously comic effect – I won't ruin any of them for you here, but let me just say that it's not Liam's belly that is bouncing around in the opening topless bowling sequence. Overall it's an eerie joy to re-inhabit this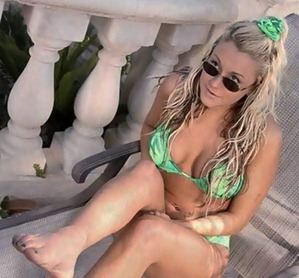 world, debased as it may have become. Also – one suspects that it was shot with DSLR video technology, as the short depth of field featured in many scenes is impossible to achieve with standard video cameras. Yet whatever technology they used, the movie is lit just like Lebowski and imparted with a marvelously filmic look that enhances details and texture. Vagina.
Though none of the actors is going to be called up to the big leagues any time soon, some give assured (acting) performances – especially the fellow who plays Walter (Peter O'Tool) and who sounds exactly like John Goodman. Kimberly Kane coolly conjures a believable (and slinky for a mainstream porn star) Maude, while Briana Blair looks and sounds so much like Bunny that Tara Reid might be tempted to sue. Tom Byron does his best as the Dude, but they're mighty big jellies to fill, and it's hard not to wince at times when mugs a bit too much in the interest of trying to elicit some laughs. James Deen's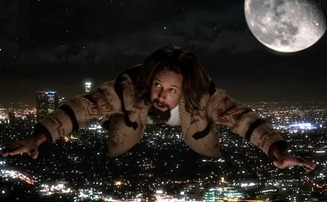 Jesus is as good as you'd find at any Lebowskifest, and he is at the center of the most amazingly-detailed recreation of any of the original scenes – all the way down to the taunting air kiss and confused slow-motion blink from Donny.
Which brings to mind an important fact which many hardcore fans of the Dude (rather than dudes who are fans of hardcore) will want to know: Our sacred material is indeed treated here with respect. As explained in the bundled "behind the scenes" footage, almost everyone involved is a fan of the film, and pains are taken not to besmirch it. Thus Donnie is not molested by the Jesus; Maude doesn't go anywhere near Knox Harrington's cleft; and (though some might consider it an oversight)
Cynthia's Pomeranian doesn't hump Uli's marmot. Most of the sex scenes are natural extensions of what actually happened or almost happened in the film – The Dude has relatively romantic sex with Maude, we get to see Uli fix the cable in Logjammin, and in one of the funniest set ups of the movie, the Dude takes Bunny up on her offer by the pool. To top things off, he graciously pitches in for Brandt to watch.
When it comes to plot, however, the film is an utter mess. But then, so was The Big Lebowski to some degree, so it's hard to expect much here. As the Stranger (who skillfully delivers a narration nearly as poetic and wry as the original) says in a closing apology for certain scenes being left out, "welp, I guess that's why God invented sequels." Perhaps we'll catch him further down the tail. Truly, no one knows what's going to come next from the infinite, expanding universes of Lebowski.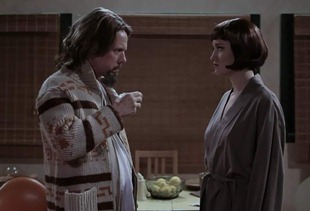 The Semis
As we've already reported in The Dudespaper and Dudeism News, there seem to be no end to the Lebowski mash-ups out there. The film is so deep and far-reaching that it can potentially have something to say about any aspect of human life. Though many Lebowski fans shouted "over the line" when they heard that a porn parody was in the works, we'd all do well to remember that The Big Lebowski is itself a parody of our civilization, the history of cinema, the notion of morality, and all things we consider sacred. More saliently, it's a parody of all art. After Maude's strongly vaginal paintings, Marty's dance "cycle", Knox Harrington's video art, Autobahn's (ugh) technopop, and The Jesus' sartorial extravagance, who's to say that Logjammin' is anything less than an aesthetic masterpiece? As long as nobody gets hurt, no creative endeavor should be considered over the line. It's all just, like, your opinion, man.
Moreover, when the Dude says "I still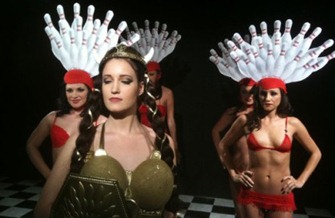 jerk off manually" to Jackie, he's only lampooning his grandiose ambitions, implying that jerking off is still just jerking off; but we shouldn't automatically look up to so-called "high" art any more than we should look down on porn. Maude's commended "strongly vaginal" art may not be much more inspired than the Logjammin tape she snootily dismisses—her story, production value and feelings are arguably just as ludicrous. Hell, lots of people even think The Big Lebowski doesn't deserve its acclaim. But they're probably Nihilists.
When all is said and done, art might be considered nothing more than a collection of the artist's opinions, with a little self-obsessed onanism thrown in. Yet what's new and inspiring (and perhaps arousing) to his or her audience might not be to another. The same thing can be said of the "art" of criticism—the value of this article lies only in how well my opinion meshes with yours. Am I wrong? I very well could be.
Let's not spit hairs here: It may be as hard to make porn into something sublime as it is to make a pedophile named Jesus into an engaging character, but it's absolutely worth a try. If you will it, it is no dream sequence.
Speaking of which, the dream sequence with the cast of high-kicking chorines lends itself very well to a movie of this nature. That's just my…ah, you know.
By the way, here's some lines they should have included, but didn't. Perhaps in the sequel.